Where to submit for ethics approval
Ethical review applications for clinical research
Click on the relevant area of the chart for more information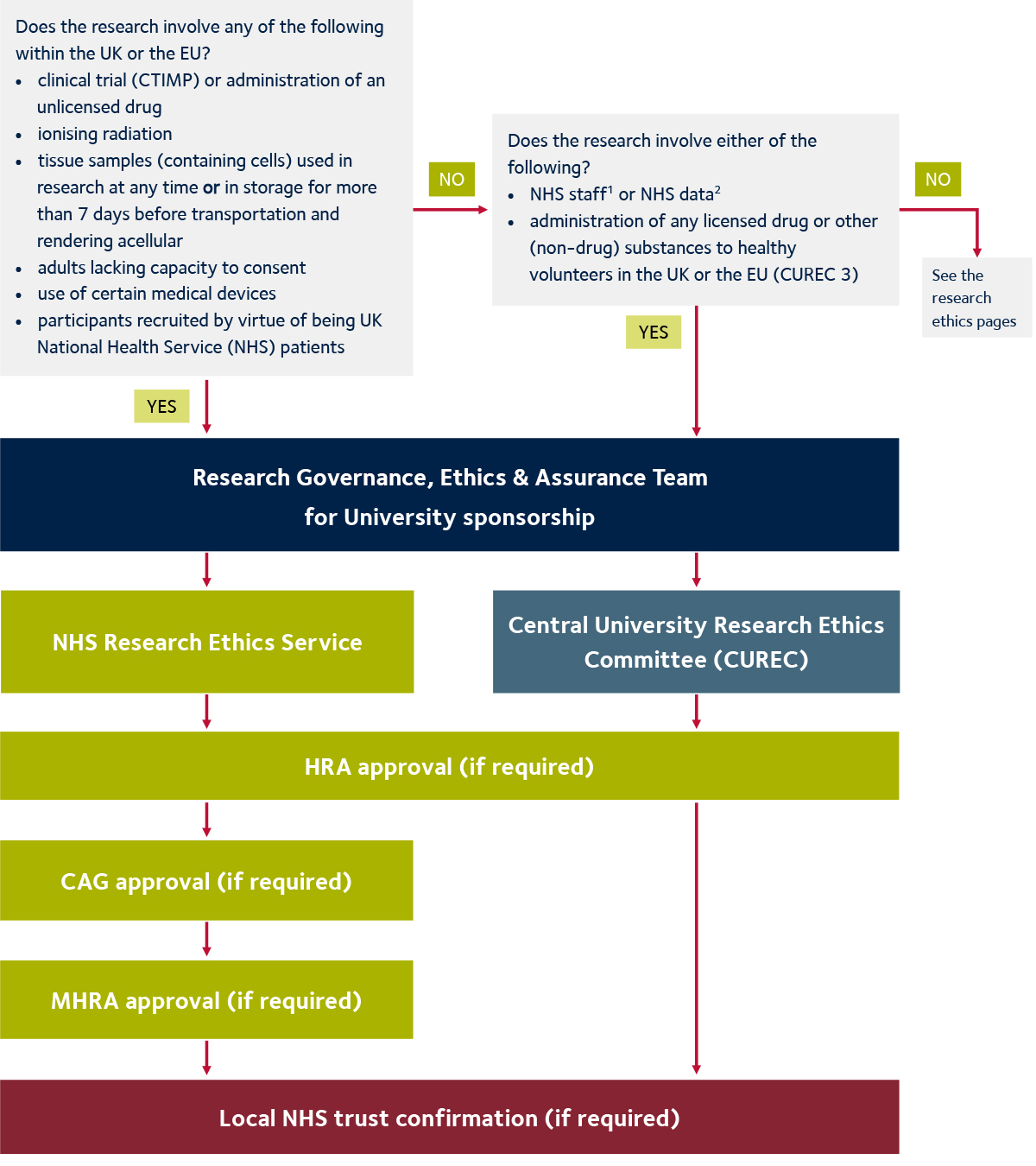 Definitions
1 Personal data are data that relate to a living individual who can be identified either from those data or from those data and other information that is in the possession of, or is likely to come into the possession of, the data controller (for example through the use of a code devised by, or accessible to, the researchers). 
2 NHS staff are considered people recruited to research by virtue of their status as current or former employees of the NHS.
3 NHS data means data generated by an NHS clinical service, or held in NHS databases or behind NHS firewalls, or owned by the NHS in any other capacity. It does not matter whether the data contain identifying personal information or whether they are anonymised.